How to Create the Perfect Home Library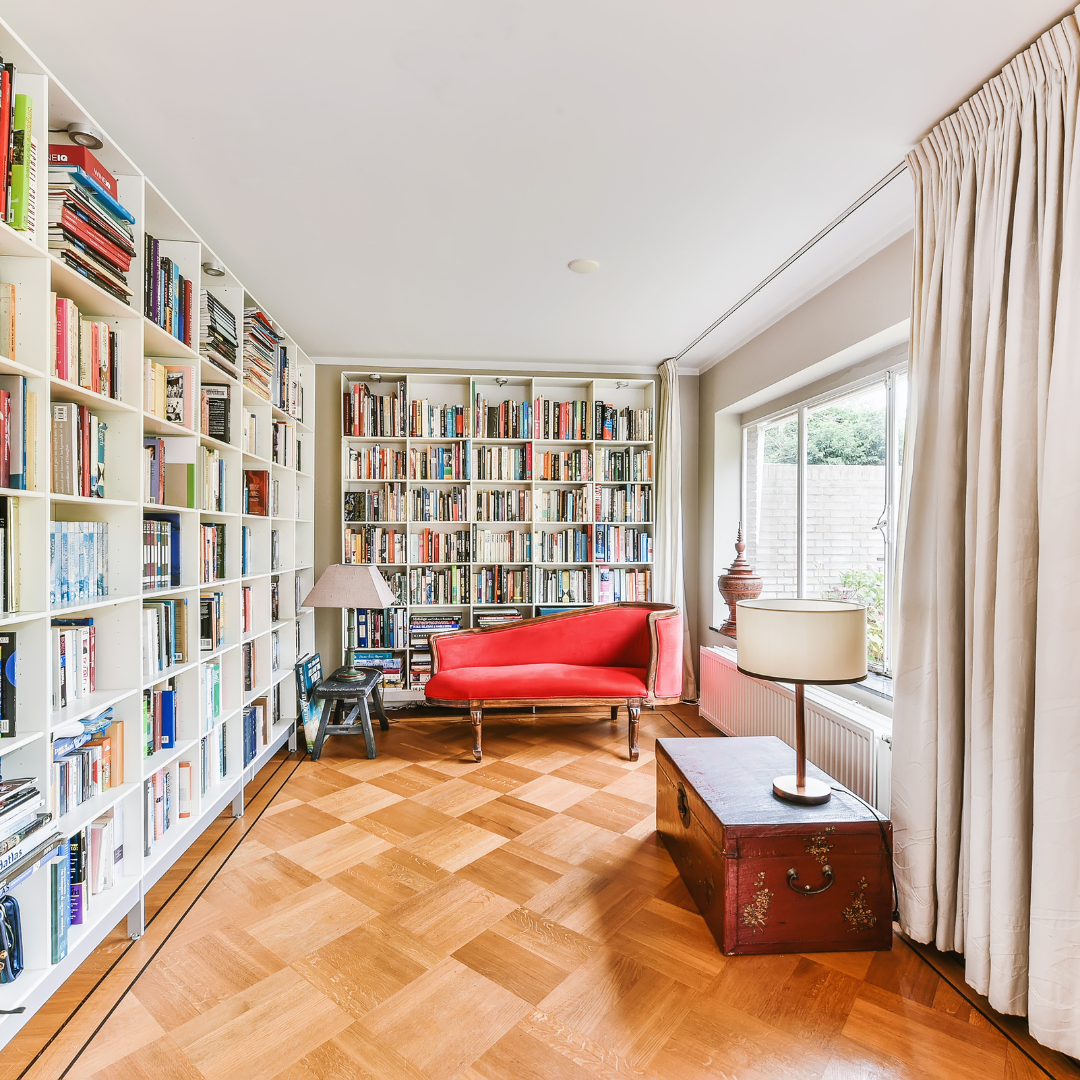 Though we may be in the digital age, no technology can compare to the feeling of a good book in your hands. And we want to showcase our favorite volumes in a space that's comfortable, personal, and unique. While public and university libraries are often vast and full of splendor, home libraries are more intimate (but not any less gorgeous). The room can be formal and elegant or colorful and cozy, and stylish focal points like a fireplace, desk, or snug sitting area keep things just as interesting as the volumes on the shelves.
A home library is tailored to fit its owner's preferences. While many people already have a study in their home, a home library can be a beneficial way to keep all of your books in one designated area to keep them safe and organized, plus make another space for hanging out that is cozy and fun. That being said, placing and designing your home library is extremely important, especially if you are adding to an existing one. So you've decided that a home library is a room you and/or your family will use - great! See how to create a home library that puts your favorite books on display in a space that's well-designed and well-read. I have collected some important things to consider while designing and styling your home library:  
If there is adequate space, I recommend both desk type seating and comfy chairs and or a comfy sofa. If you plan to potentially work in the room, or if your kids might do homework in the space, a good table with 1-2 desk chairs will be key. The comfy lounge furniture is more for curling up with a good book. Make sure you have various pillows, footstools or ottomans so that the reader can make themselves really comfortable. 
Throws or blankets are a nice touch. I drape one over each chair so that if the person is a bit chilly, they can lay one over their lap. This creates a cozy "I want to be in this room" feel. It invites people to feel comfortable in the room and not like they are in a public library. 
Lighting is key in all rooms, but very important in a room where you plan to do lots of reading. As designers, we like to recommend 3 different types of lighting - overhead lighting, task lighting and lighting more for ambiance. Task lighting is key for reading. In my home library, I have a very slim-line adjustable height, adjustable angle task floor lamp near every potential seat. 
I like the idea of having a space where someone can work or set a book down to thumb through it, to spread out multiple books while working or doing a homework project. This aspect gives the home library a multi-purpose use of a home office working space as well. 
I have one of these reachable from every seat in my home library. Perfect for a drink, a pair of readers, or to set your book down when you get up for any reason. Make sure you coordinate the height of these tables with the heat of the seating. You don't want an awkward motion to be required in order to use the tables. 
This one goes without saying, but make sure you have lots of bookshelves! Floor to ceiling is an awesome look for a library (just factor in how people will reach the higher shelves). Always ensure the bookshelf quality is good as books are HEAVY! You don't want to have sagging shelves. If you are using standalone bookshelves instead of built-ins, make sure they are secured to the wall. The last thing anyone wants is for a bookshelf full of books to come toppling over!
To me, art and books just go together, so I'd recommend adding some artwork that you love - along with art lighting. It will give the library a new dimension; not only about the books. 
There! Now your library has everything it needs, and it's time to snuggle up with a good book! So, don't let your books languish on the shelf. Discover home library ideas that will give your hardcovers and paperbacks the attention they deserve and create a new space that you, your family & guests will love using.
---