8 Easy Decor Design Tips to Transform Your Space For Spring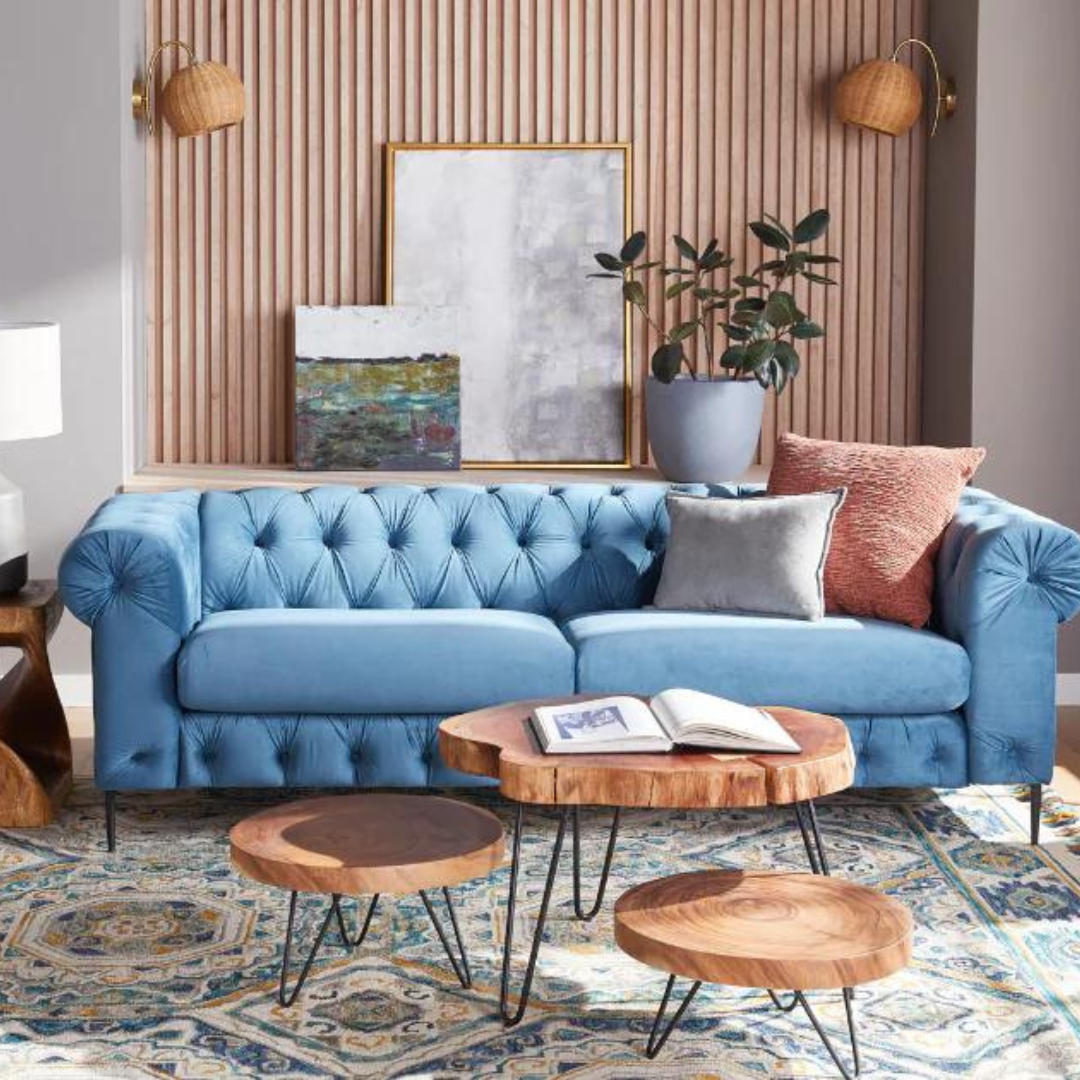 There's no better time to do a home refresh than spring — a time of renewal. 
Get easy and inexpensive spring decorating ideas, tips and tricks to transition your home from winter. Spring decorating doesn't have to be complicated or pricey! Use what you have to create a look you love, filled with the fresh vibrancy of spring. 
After a long winter, it feels amazing to give your home a little refresh. It softens your home and makes it feel light and airy, like a spring breeze. Spring decor goes so much further than eggs and flowers. When it comes to transitioning your home for spring, I love to layer soft textiles, relaxed materials and subtle accents.
Here are 8 easy tips for transforming your cozy Winter home decor to uplifting Spring decor:

My first step to spring decorating is to declutter. There's nothing that makes your home feel lighter than eliminating clutter, unwanted decor. Decluttering allows you to focus your eye on the decor you have and decide what will bring a new element into your home for a new season. I find so much beauty in organization. It doesn't have to be all plastic and paper – I like to use baskets, peg rails, hooks and metal labels, too.
Let go of winter whites and bring in some of your favorite spring hues. Subtle blues, pinks, yellows, and greens set the tone. If bright colors are what brings joy to your heart, now is the time! This time of year speaks to vibrant tulips and vivid green new growth on the trees.
This is a great time of year to lighten up your bedding, add new throw pillows and blankets! Of course you can always splurge on new sheets, but it's easy to switch out your heavy down duvet or winter weight quilts for something more appropriate for the season.
 TIP#4: BRIGHTEN UP WITH LIGHTING
Lighting can help set the mood of a room. Your whole place should feel lit. It's not about the intensity (or lumens) but about lighting dark corners. I recommend using layered lighting, such as table and floor lamps to complement ceiling lights, or going for a statement chandelier in a sculpted or industrial look.
TIP #6: REFRESH ENTRYWAY/COFFEE TABLE
One of the quickest, easiest ways you can do this is shop your own home and redecorate a coffee, side table or entry table! Refresh flowers or branches, add fresh new accents or even a candle with a sweet, subtle scent.
TIP #7: CHANGE WINDOW TREATMENTS 
You can change an entire space with drapes based on the color and texture. Heavy drapes that prevent winter drafts may be too warm for spring. Think white or pastel colors in linen or washable cotton.
Smaller details are great, but there's one easy but effective way to overhaul a whole room. Rugs instantly shift the feeling of a room and can take it from cozy to fresh for spring. A simple rug swap that brings in natural fibers makes for a smooth, seasonal transition.
Hopefully these tips will inspire you to refresh your home just like nature does every year. Update your Spring decor by letting what is changing  outside inspire you and your spaces inside.
---