7 Important Interior Design Tips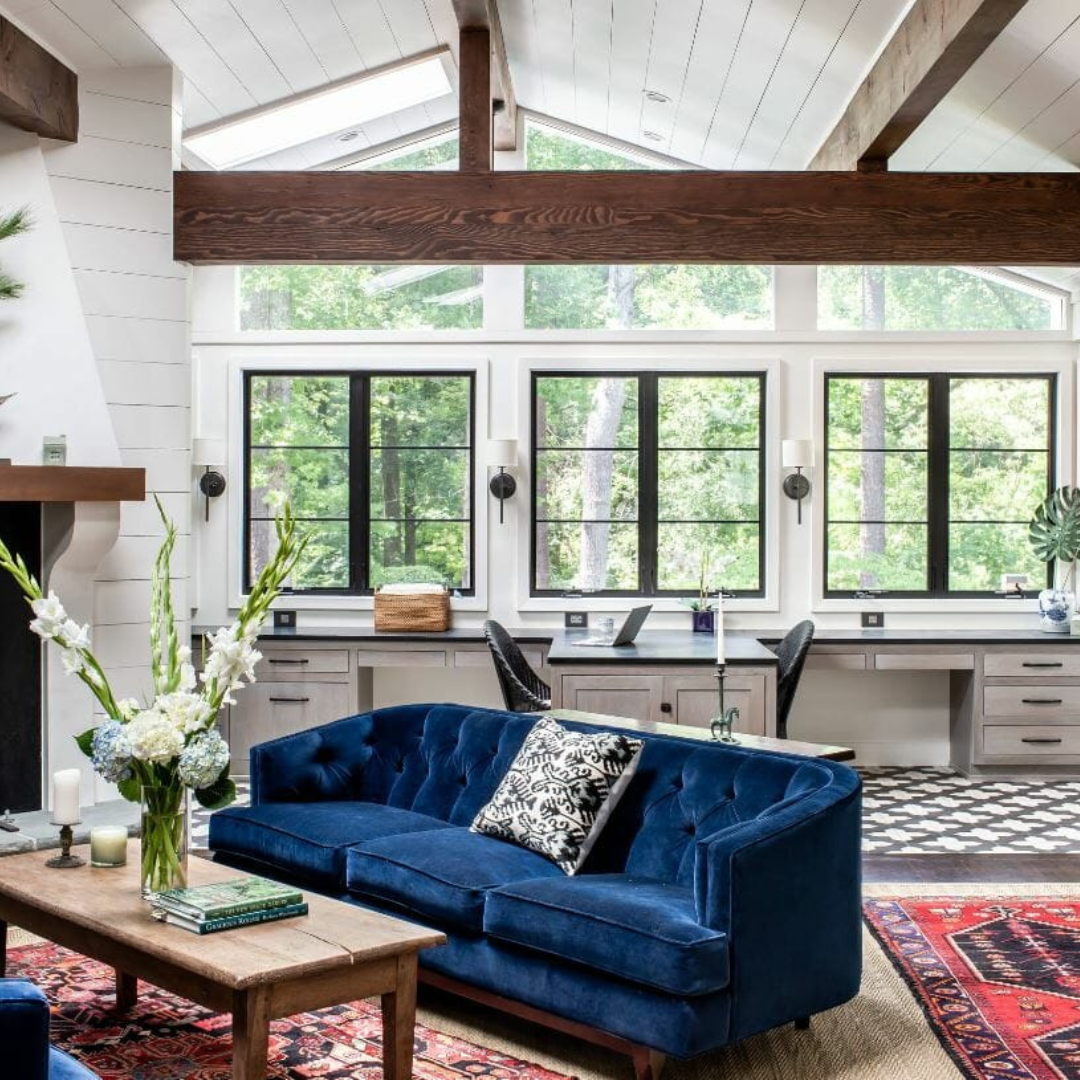 From balancing color schemes to hanging artwork, planning lighting and even positioning curtains, designers have a box of tricks that can turn an average scheme into a fabulous space. I've rounded up some of the trade's best-kept secrets to take your own décor to the next level. Shh – just keep it quiet...7 foolproof interior design ideas for a fabulous home.
TIP 1: Always order samples
It might sound obvious, but many home decorators overlook samples when overcome with excitement about transforming their interiors. From wallpaper and paint, to flooring and fabrics, you should always order a selection of samples before committing to any specific material. Place the samples together, look at their quality and visualize how all the elements will work together in the room. You could even get crafty and create a mood-board, full of all your favorite swatches.
Many homeowners believe that creating a perfectly symmetrical space will result in a flawless interior design scheme, but this isn't always the case. In fact, by sticking with a symmetrical design you could actually end up with a flat space that lacks warmth and personality. Instead, aim for balance. Hang your wall art off-centre, add texture to create cohesiveness and group mismatched pieces of furniture together for a playful twist. Asymmetrical elements will draw the eye and provide plenty of intrigue.
TIP 3: Use curves & arches
Curves, circles and arches are having their moment, adding a softness to interiors that looks both modern and classic. I love how this clever bedroom design turns a useful storage solution into a cool feature, with added tiny down lighters that make your display glow after dark. It also cleverly echoes the asymmetric curve of the headboard. Brilliant!
TIp 4: plan thoroughfares 
One of the most common design mistakes that non-designers make – especially in open-plan spaces – is cramming too much furniture into an area without leaving enough room for people to walk around comfortably. The most frequently-used thoroughfares in your home should be at least 90cm wide – just enough for two people to pass each other. 
tip 5: style book shelves right
Learning the art of display makes the difference between practical storage and a beautiful feature. Here's how to make your bookshelves Instagram-worthy. Do not overcrowd the space, choose accessories in the same color and group items together in odd numbers. Use books as objects and exhibit them both horizontally and vertically for interest. Aim for two-thirds books, one-third accessories and make sure to include either plants, foliage or flowers too.
tip 6: let the floors do the talking
Just like ceilings, floors are often left as an afterthought in decorating schemes but a statement floor can create striking results that will add wow-factor to the room. The key is to incorporate balance, for instance, if the floor is busy pattern make sure the rest of the room is pared back and neutral. Look for furniture pieces with a small footprint and lift what you can off the floor. 
If you wish you had a dedicated area for anything - crafting, a hobby, writing, reading, etc., take a walk around your home with a critical eye. I'm sure you can find a spot to make it happen!
tip 7: don't be afraid of negative space
As tempting as it is, fight the urge to fill every wall and shelf, otherwise you're in danger of your room scheme feeling cluttered. Instead, leave a few areas free to gain some much-needed breathing room and a better sense of space. Painting a door and its frame the same color as your walls is a good trick, as it helps the woodwork to blend in, giving the illusion of a larger blank area.
---